Latest Newsletter
(Our latest newsletter. If you'd like to receive our newsletter once or twice every month, you can use the link in the sidebar to the right to subscribe.)
---
Hello ,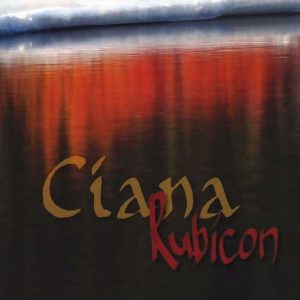 We're excited (and just a little bit proud) to officially announce the release of our latest CD, Rubicon.  Featuring twin fiddles, flute, guitar and the occasional vocal across fourteen tasty tracks, this album represents our most ambitious work to date. We worked hard with our producer, David Brewer (of Molly's Revenge) over the last 18 months to forge a mighty collection of tunes and songs for you. Featuring Reno favorite, Jill Marlene of 3-17 and Wheatstone Bridge, singing backup on two of our vocal tracks, we've added a delightful home-town feel to a solidly Celtic musical selection.
Whether you like your Celtic music Irish, Scottish, or Breton-flavored, we've got just the sound for you on this CD. Give it a listen!
You can purchase the CD from our website, or directly from CDBaby here, or we'd be happy to sell you a CD at one of our upcoming shows!
Upcoming dates
Thursday, August 17th, 6:30-8:00 PM: Dangberg Ranch in Minden
We're honored to play again for the Dangberg Ranch as part of their summer music series. This is outdoors, so bring a chair and a blanket.
Saturday, September 2nd, 7:00 PM: Brewery Arts Center in Carson City
We'll be opening for the internationally-renowned Celtic Rock group, The Young Dubliners, as part of the LevittAMP summer concert series at the BAC. This is also an outdoor show, so bring chairs and hats. There will be food trucks and beverage bars.
Slán go fóill! All the best,
Cíana
---
You can always see what Cíana is up to by visiting our website. It features our schedule, music, videos, band biographies, and our contact information.
You can also find us on: