Latest Newsletter
(Our latest newsletter. If you'd like to receive our newsletter once or twice every month, you can use the link in the sidebar to the right to subscribe.)
---
Hello ,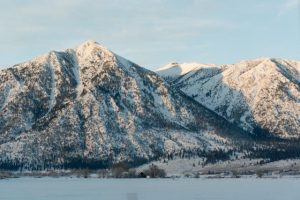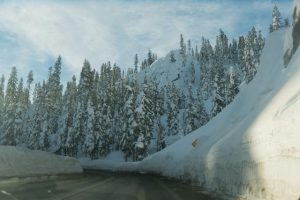 It's been a pretty harsh winter for all of us on the west coast and Sierra Nevada. They've had 700 inches of snow on Mount Rose, just north of Lake Tahoe! When the weather cleared in between storms, you have to admit it was mighty pretty, even if it felt like we were driving through a canyon of plowed snow.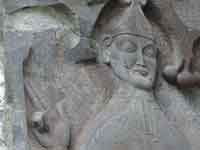 So, let's all laugh in the face of Winter, because it's that time of year! Spring is finally in the air (along with a bunch of snow and rain), which means it's time for St. Patrick's Day! This is the time when Americans who love Irish culture get together and celebrate.  We're glad to contribute our little ol' slice of Traditional Irish Music here in Western Nevada and Eastern California.
We're playing several dates over the next seven days, so you can pick and choose.
Upcoming dates
Friday, March 10th, 9:00-midnight: Ceol Irish Pub in Reno
We kick off the St Patrick's Week at the best Irish pub in Reno! We'll be playing three hours of solid trad to wet your whistle for the great celebrations to come!
Saturday, March 11th, 6:00 PM-9:00 PM: Catholic Charities at Great Basin Brewery Taps and Tanks in Reno
We're playing for the Catholic Charities in Reno. This is a great organization that provides services for the poor and homeless in Reno.
Friday, March 16th, 6:00-8:00: Atlantis Resort and Casino, Grand Ballroom in Reno
This is a benefit for the Northern Nevada International Center. Their Global Gala helps to raise money to help immigrants and refugees.
Saturday, March 17th, 7:00-9:00: West End Theater in Quincy, CA
St. Patricks Day! We'll be playing up in Quincy at the lovely West End Theater. 
Word o' the month
Lá Fhéile Pádraig: "Law Ale-yeh Pawd-rig" Irish for "Saint Patrick's Day."
Slán go fóill! All the best,
Cíana
---
You can always see what Cíana is up to by visiting our website. It features our schedule, music, videos, band biographies, and our contact information.
You can also find us on: