Contact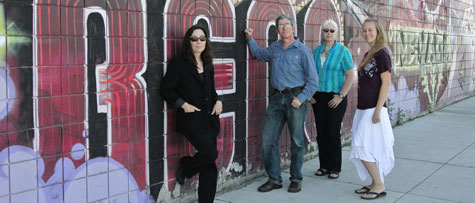 We're happy to discuss the music we love to play, and we're always looking for opportunities to perform. If you'd like us to play your venue or if you'd like to experience Traditional Irish Music for your party, wedding, Irish wake, or any special occasion, we'd be glad to help out. Give us a call!
You can reach us at:
   
    775-298-5050
You can find us on Facebook or follow @CianaMusic on Twitter.
Promoters and venues:
If you'd like a press kit, please drop us a line and we'll send you an online version ASAP. We do have more formal, printed press kits available on request.
Promo photos: Ciana photos (zip file)
Venues can download a stage plot for a fully-amplified setup here:
For trio: ciana stage layout for trio
For quartet: ciana stage layout for quartet